❰ Reviews & Awards ❱
"Compelling and defined notes of ripe blackberries, cassis, cherries. Dry, ripe, juicy, well structured. Subtle and sophisticated with savoury complexity."
- Silver Medal Decanter 2020
"This has been one of the most, if not the most, beautiful and interesting Egri Bikavér. One of the flagship wines of the winery. A harmonious palate with moderately intense tannins. Coffee, cocoa, forest fruits on the palate with an oaky smack. Pleasantly long aftertaste. Loved it! 4.6 stars."
- Rezső K.
"One of the best Bull's Blood in Hungary you can taste. Lot of red fruit, and decent barrel usage. Smooth tannins come with the age."
- Adam P.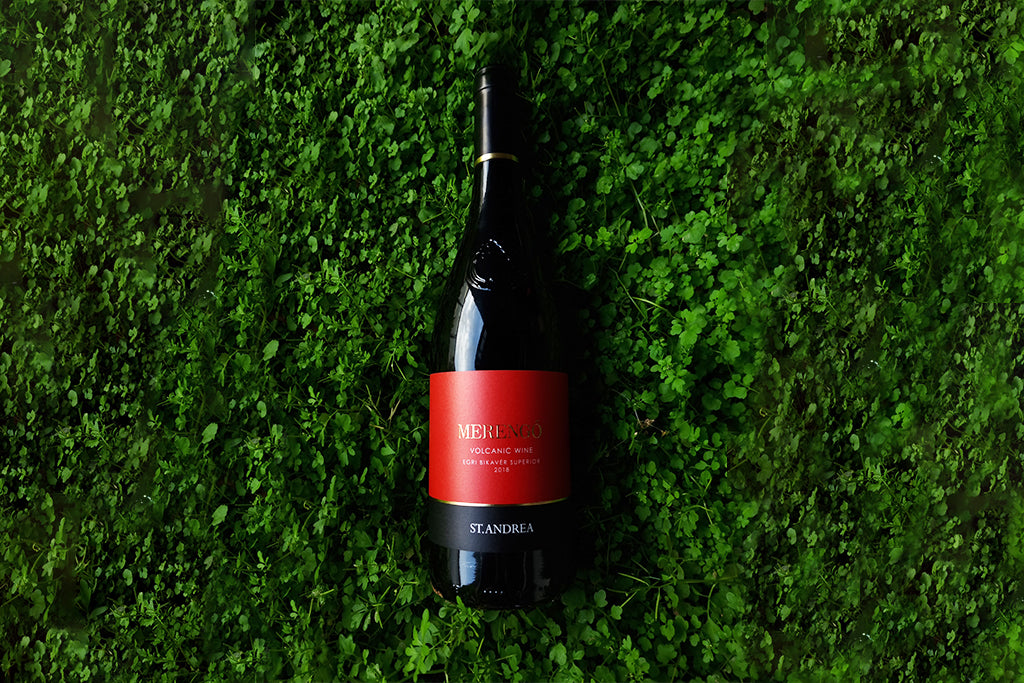 The 'Bor'
The flagship of our winery, a selection of our most beautiful barrels with fine and complex aromas.

Blackcurrant, blackberry and forest berries on the nose, complemented by forest soil. Meaty and full-bodied on the palate with the taste of volcanic and chalky minerality. A well-rounded elegant red wine with long finish.

❰ Grape Varietal ❱
🍇
「 Egri Bikavér 」

Kékfrankos (32%)
Merlot (21%)
Pinot noir (17%)
Syrah (15%)
Cabernet Franc (11%)
Kadarka (3%)
Menoire (1%)
Drink now or hold

❰ "SATAB" ❱
Sweetness:
Dry
Acidity:
●●●○
Tannin:
●●●○
Alcohol:
15.0
Body:
Full


❰ Food Pairing ❱
Chinese claypot dishes are an absolute godsent wine pairing for the Merengo, it complements the flavours so well as if two rivers were merging into one!

Lamb Pasanda & Chicken Korma pair amazingly well with the Merengo too. What a versatile wine!

Chinese Claypot Dishes
Ribeye Steak
Lamb Pasanda

❰ St Andrea Winery ❱
St. Andrea is a family-run business which was started 20 years ago by György and Andrea, and this year they will be celebrating their 20th anniversary with much to look back upon.

Over the years, St. Andrea has won over 18 awards and has grown to become one of Hungary's most widely recognised and respected brands.

They believe in working with local traditional varietals such as Olaszrizling, Hárslevelű, Furmint, Kadarka and Kékfrankos as the terroir provides the perfect conditions for these grapes to thrive.

We at The Wine Key are proud to be able to bring these spectacular wines to you as the sole distributor of St. Andrea wines in Singapore!
Discover more about St Andrea