❰ Reviews & Awards ❱
"Complex red and black cherries with supporting oak notes of chocolate and coffee. Multilayered on the palate with a rich concentration!"
- Silver Medal Decanter 2020
"Expressive notes of blackberry, plum, blackcurrant, oak, leather, cedar, thyme and strong & silky tannins. Medium-high acidity, long finish."
- Lendeczki V.
"Another great wine from St. Andrea! Dusty red, notes of blackberry. Enough personality to be memorable but balanced. Went well with a steak."
- Sirli P.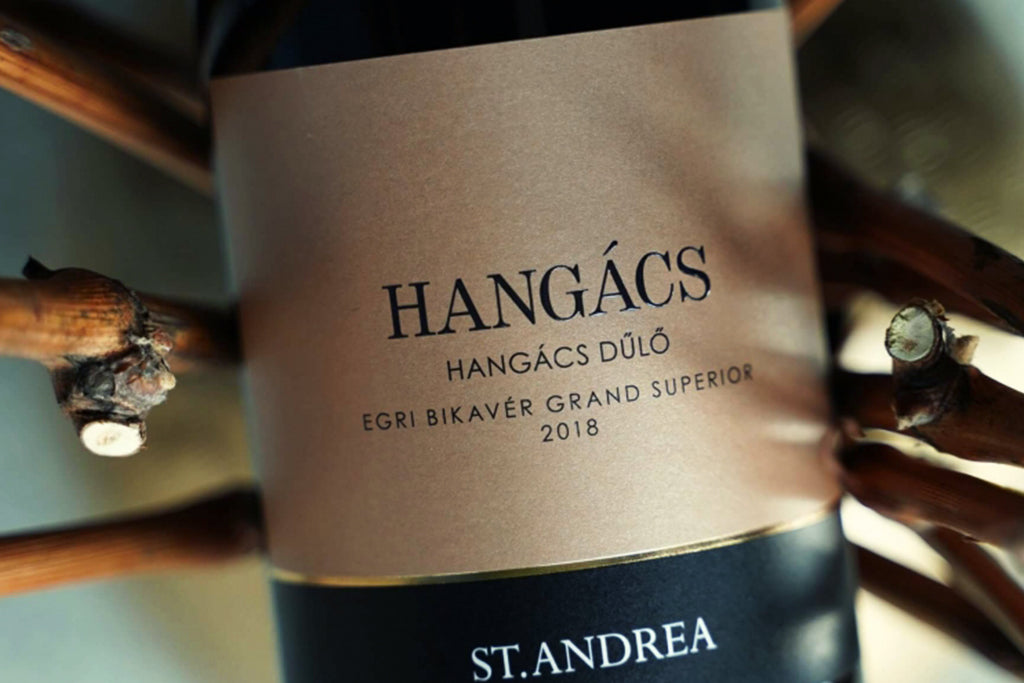 The 'Bor'
A complex Single Vineyard Egri Bikavér wine with long finish. Black berries on the nose complemented by volcanic and forest floor notes.

On the palate, a fine balance of mulberry, blackcurrant, pine, forest litter, chilli and chocolate.

Its velvety on the sip with a nicely ripened character. Truly an elegant & sophisticated red wine.

❰ Grape Varietal ❱
🍇
「 Egri Bikavér 」

Kékfrankos
Cabernet Franc
Merlot
Pinot Noir

Drink now or hold

❰ "SATAB" ❱
Sweetness:
Dry
Acidity:
●●●○
Tannin:
●●●○
Alcohol:
14.5
Body:
Full


❰ Food Pairing ❱
The elegance of the wine pairs really well with local food like braised duck, beef stew and Chinese soups. If you're having a party on the coming long weekend, top it off with a bottle of Hangacs to turn a good dinner into an unforgettable one.

Braised Duck
Ribeye Steak
Beef Brisket
Chinese Soup

❰ St Andrea Winery ❱
St. Andrea is a family-run business which was started 20 years ago by György and Andrea, and this year they will be celebrating their 20th anniversary with much to look back upon.

Over the years, St. Andrea has won over 18 awards and has grown to become one of Hungary's most widely recognised and respected brands.

They believe in working with local traditional varietals such as Olaszrizling, Hárslevelű, Furmint, Kadarka and Kékfrankos as the terroir provides the perfect conditions for these grapes to thrive.

We at The Wine Key are proud to be able to bring these spectacular wines to you as the sole distributor of St. Andrea wines in Singapore!
Discover more about St Andrea