❰ Reviews & Awards ❱
"Juicy modern Bikaver from father-and-son team at St Andrea. Spicy, cherry-fruited Kekfrankos provides the core, with Merlot, Pinot Noir and other grapes adding layers of flesh and character, with supple, nicely textured tannins and just a hint of oak polish."
- Caroline Gilby MW
"Elegant, silky tannins, restrained black fruit, oak, pencil shavings. Medium bodied, can be an amazing steak wine!"
- Nigel M.
"An excellent Egri Bikavér. One of my favourite Hungarian reds! Consistent over vintages."
- Laszlo C.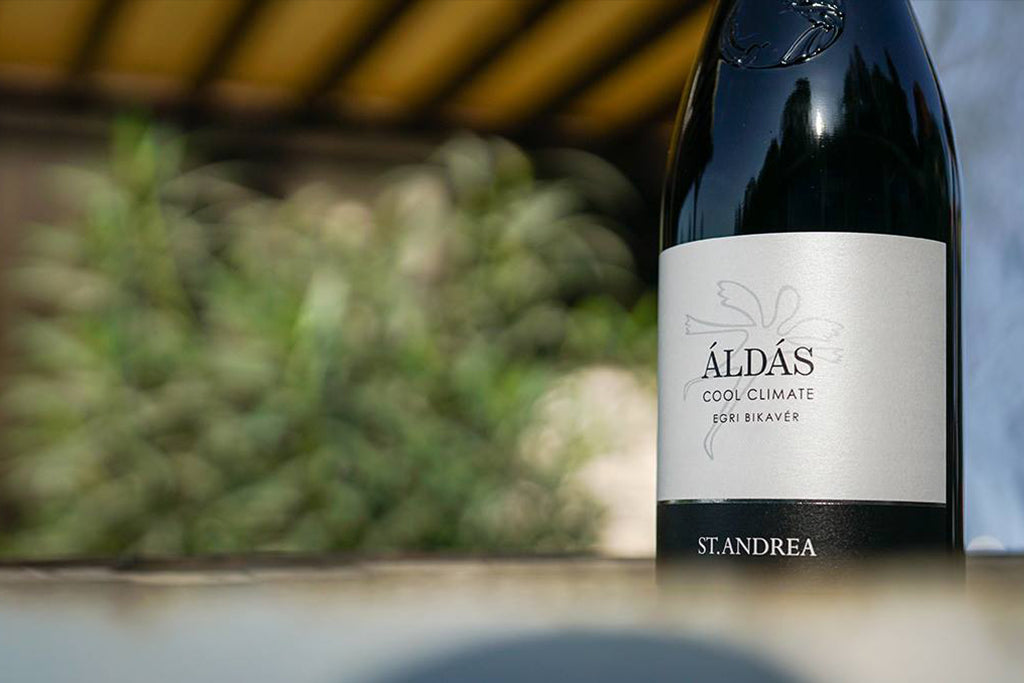 The 'Bor'
Fruit-weighted, vibrant, wide & modern red wine. The aroma is characterised by ripe black berries with a tiny cocoa powder background. It is a tight yet gentle wine with a beautiful maturation potential.

❰ Grape Varietal ❱
🍇
「 Egri Bikavér 」

Kékfrankos
Merlot
Cabernet Franc
Syrah
Pinot noir
Blauburger
Kadarka
Ready to drink now

❰ "SATAB" ❱
Sweetness:
Dry
Acidity:
●●○○
Tannin:
●●●○
Alcohol:
14.0
Body:
Full


❰ Food Pairing ❱
The Aldas integrates nicely with food, so pair it with dishes like a garlic-butter steak, rosemary lamb chops and our personal favourite - duck rice!

Beefsteak
Lamb Chop
Lean Red Meat

❰ St Andrea Winery ❱
St. Andrea is a family-run business which was started 20 years ago by György and Andrea, and this year they will be celebrating their 20th anniversary with much to look back upon.

Over the years, St. Andrea has won over 18 awards and has grown to become one of Hungary's most widely recognised and respected brands.

They believe in working with local traditional varietals such as Olaszrizling, Hárslevelű, Furmint, Kadarka and Kékfrankos as the terroir provides the perfect conditions for these grapes to thrive.

We at The Wine Key are proud to be able to bring these spectacular wines to you as the sole distributor of St. Andrea wines in Singapore!
Discover more about St Andrea