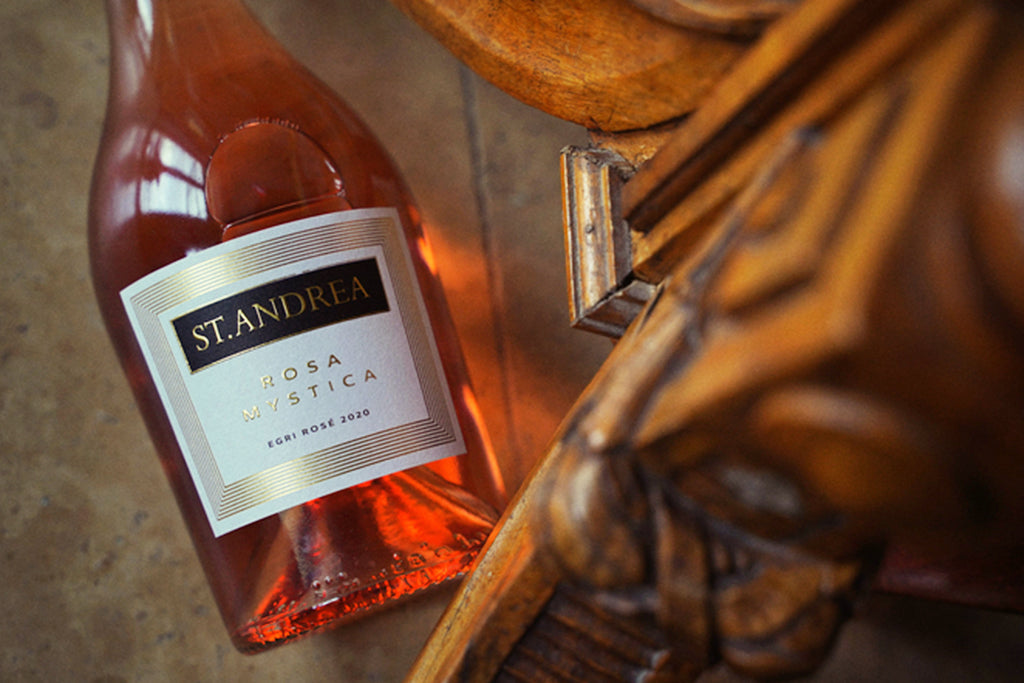 The 'Bor'
Fresh scent of strawberries, crispy cherries and peaches. The wine is characterised by a nice roundness and balance.

It is vibrant and quite concise in taste, with similar flavors to the fruits in the scent, closing with a long finish.

Salmon color, aroma of raspberries, rosehips, roses, small wet stone. The taste of the fruit explodes, the acids crack, the sip is well woven, with a longer-than-average finish. Fruit-accentuated, complex rosé.

❰ Grape Varietal ❱
🍇
Kékfrankos
Cabernet Sauvignon
Pinot Noir
Ready to drink now

❰ "SATAB" ❱
Sweetness:
Dry
Acidity:
●●●●
Tannin:
○○○○
Alcohol:
13.0
Body:
Light


❰ Food Pairing ❱
Cold Prawns
Potato Salad
Finger Food

❰ St Andrea Winery ❱
St. Andrea is a family-run business which was started 20 years ago by György and Andrea, and this year they will be celebrating their 20th anniversary with much to look back upon.

Over the years, St. Andrea has won over 18 awards and has grown to become one of Hungary's most widely recognised and respected brands.

They believe in working with local traditional varietals such as Olaszrizling, Hárslevelű, Furmint, Kadarka and Kékfrankos as the terroir provides the perfect conditions for these grapes to thrive.

We at The Wine Key are proud to be able to bring these spectacular wines to you as the sole distributor of St. Andrea wines in Singapore!
Discover more about St Andrea