❰ Reviews & Awards ❱
"What a complexity! One that you can buy at the winery only. I am waiting for the nomination to Decanter. Big potential for aging. The best Bull's Blood that I've ever tasted. Congrats to the team of St. Andrea!"
- Gergely H.
"Best of the Hungarian wines. Kékfrankos is the main grape with unbelievable complexity against fruity tones provided by the lime stone grown grapes."
- Thynita N.
"One of the best wines I've had in a while! It just sticks to your memory. Intense, glorious fruit, silky on the palate, high alcohol not a problem, layered and very, very long finish. OUTSTANDING!"
- Dan D.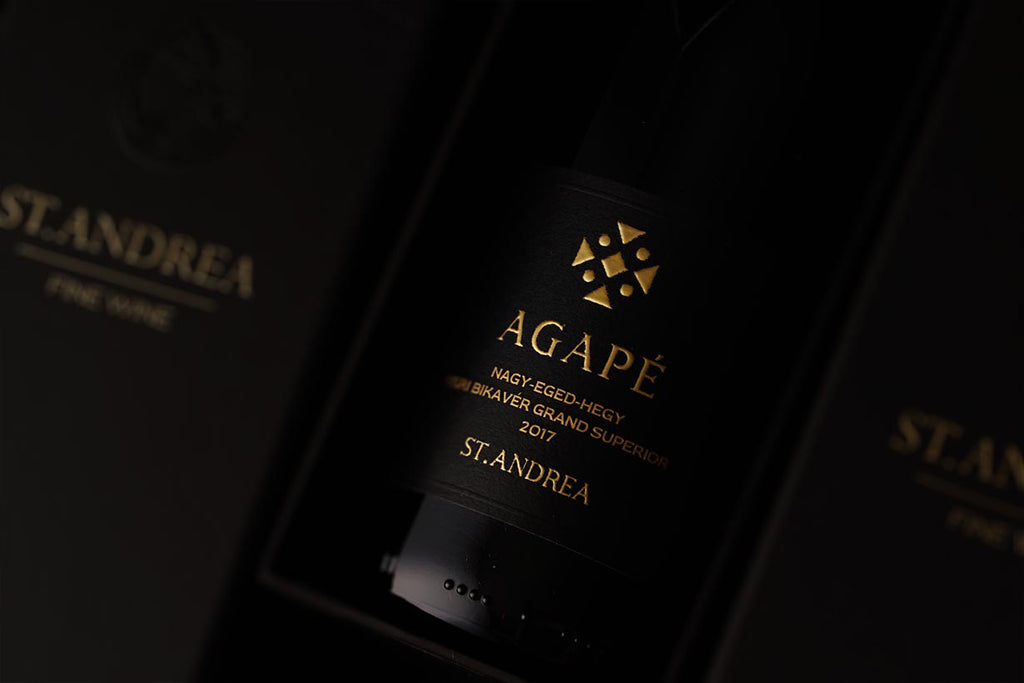 The 'Bor'
Absolutely stunning wine that we can boldly say is one of the top 3 wines that we've ever had. This will blow your mind. Insane complexity with velvety tannins that feels like you're sipping on silk.

This is for your most special of occasions, celebrations that you never want to forget and nights that you want to impress.

This is truly the best one we've had till date and could even possibly be Hungary's best.

❰ Grape Varietal ❱
🍇
「 Egri Bikavér 」

Kékfrankos
Merlot
Syrah
Pinot Noir
Kadarka
Ready to drink now but consider holding as this wine will evolve very nicely with age

❰ "SATAB" ❱
Sweetness:
Dry
Acidity:
●●●○
Tannin:
●●●●
Alcohol:
15.0
Body:
Full


❰ Food Pairing ❱
Pairs remarkably with a medium-rare fillet mignon or ribeye steak, and if you're preparing for a special dinner celebration, we'd recommend Gordon Ramsay's Crispy Confit Lamb Shoulder.

Fillet Mignon
Ribeye
Lamb Shoulder

❰ St Andrea Winery ❱
St. Andrea is a family-run business which was started 20 years ago by György and Andrea, and this year they will be celebrating their 20th anniversary with much to look back upon.

Over the years, St. Andrea has won over 18 awards and has grown to become one of Hungary's most widely recognised and respected brands.

They believe in working with local traditional varietals such as Olaszrizling, Hárslevelű, Furmint, Kadarka and Kékfrankos as the terroir provides the perfect conditions for these grapes to thrive.

We at The Wine Key are proud to be able to bring these spectacular wines to you as the sole distributor of St. Andrea wines in Singapore!
Discover more about St Andrea