❰ Reviews & Awards ❱
"Youthful and elegant nose of attractive dark fruits, plummy and earthy notes. Grainy tannins with nice freshness."
- Bronze Medal Decanter 2020
"Seems like the most elegant Bikaver I had so far. The wine is rounded, full-bodied, deep and fleshy. The taste is dominated by ripe forest fruit, with a gentle musty-mushroom undertone. Long finish."
- Béla G.
Silver Medal - Sommelier Wine Awards 2020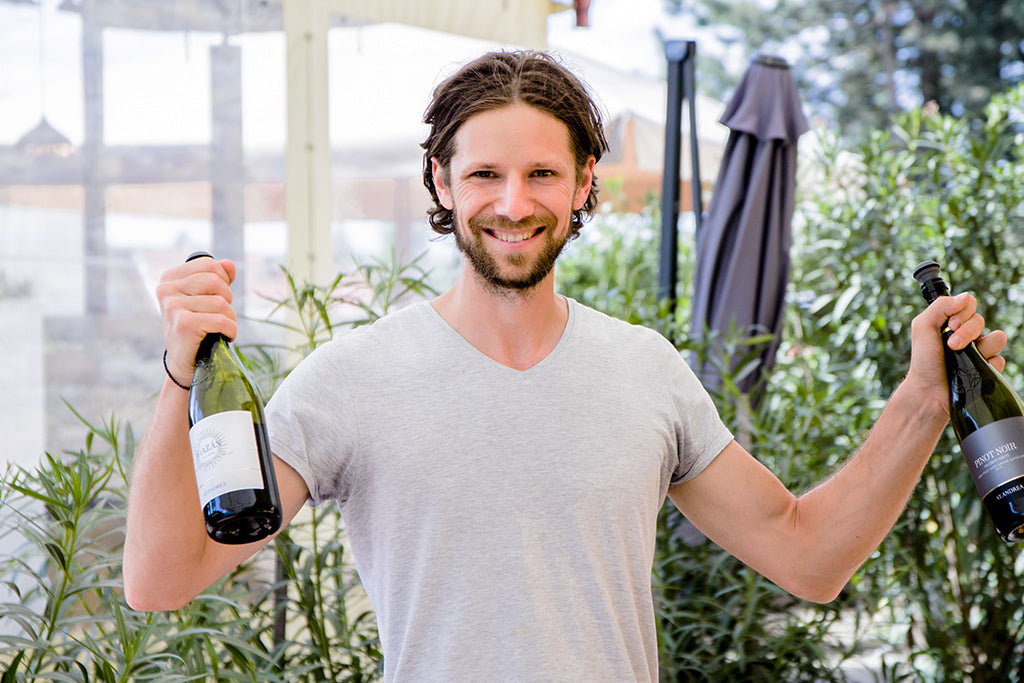 The 'Bor'
Its aroma has deep and ripe aromas of blackcurrant, blackberry, blueberry, smoke and a hint of butter. The wine is full-bodied, deep, fleshy and well-rounded overall.

On the palate, ripe forest fruits lead with a rich mushroom background.

A solid and exciting Eger wine.

❰ Grape Varietal ❱
🍇
「 Egri Bikavér 」

Kékfrankos (32%)
Merlot (31%)
Cabernet Franc (29%)
Syrah-Pinot noir (8%)
Dink now or hold

❰ "SATAB" ❱
Sweetness:
Dry
Acidity:
●●●●
Tannin:
●●●●
Alcohol:
15.0
Body:
Full


❰ Food Pairing ❱
The Igazan and a charcuterie platter are a match made in heaven! If you're heading out or preparing something more local, braised pork belly, stir-fry beef & winter melon soup are really good combinations as well.

Charcuterie Platter
Braised Pork Belly



❰ St Andrea Winery ❱
St. Andrea is a family-run business which was started 20 years ago by György and Andrea, and this year they will be celebrating their 20th anniversary with much to look back upon.

Over the years, St. Andrea has won over 18 awards and has grown to become one of Hungary's most widely recognised and respected brands.

They believe in working with local traditional varietals such as Olaszrizling, Hárslevelű, Furmint, Kadarka and Kékfrankos as the terroir provides the perfect conditions for these grapes to thrive.

We at The Wine Key are proud to be able to bring these spectacular wines to you as the sole distributor of St. Andrea wines in Singapore!
Discover more about St Andrea