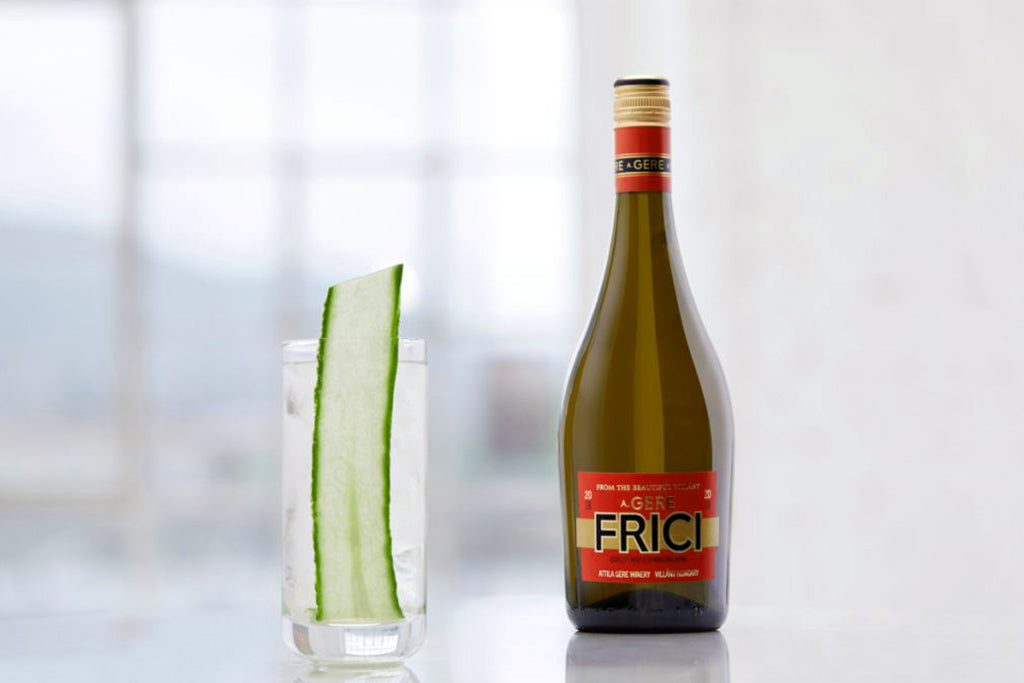 The 'Bor'
Straw yellow hue, delicate beading in the glass. Ripe table grapes, mangoes and peaches are accompanied by a hint of citrus and nettle.

After tasting, the juicy notes of well-ripened white-fleshed fruit guide the wine, in which the fresh buoyancy of the carbon dioxide bubbles fulfills the long-lasting taste experience.

❰ Grape Varietal ❱
🍇
Sauvignon Blanc
Muscat Ottonel
Olaszrizling
Királyleányka
Ready to drink now
❰ "SATAB" ❱
Sweetness:
Dry
Acidity:
●●○○
Tannin:
○○○○
Alcohol:
11.5
Body:
Light



❰ Gere Winery ❱
The history of the Gere Attila Winery started 7 generations ago and the business, just like before, is run by all members of the family.

Respect for the soil, proper selection of varietals & technical precision in the cellar have all contributed to preserving and expressing the aromas and flavours true to Villány.

Attila Gere has taken it one step further by only using locally selected, indigenous yeast strains for the fermentation process.

This contributes to the character of their natural, individual, terroir-driven estate wines and we at The Wine Key are proud to be able to share these wines with you!