❰ Reviews & Awards ❱
"The most fascinating Merlot I've ever tasted! Sweet strawberry and cherry jam, sweet tobacco and black currant. I can feel its aftertaste when I close my eyes even after 2 years. Highly recommended!"
- Aszalós I.
"Dark cherry colour, nice legs. Oaky aromas with redcurrant and red berries on the palate."
- Balazs T.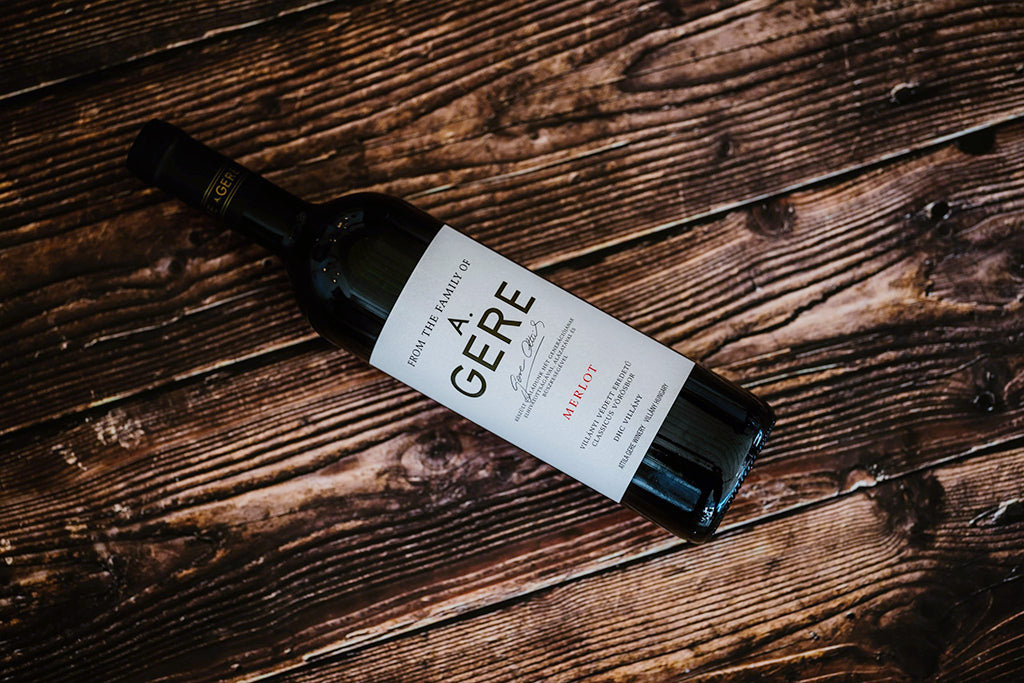 The 'Bor'
A wine of medium body and rich flavours supported by the delicate spices of oak ageing.

The nose shows ripe fruit aromas, like plums and cherries, coupled with hints of vanilla and cinnamon.

The palate is decidedly playful and round. It's racy and juicy supported by pleasant acidity and some tannic backbone.


❰ "SATAB" ❱
Sweetness:
Dry
Acidity:
●●●○
Tannin:
●●○○
Alcohol:
13.0
Body:
Medium


❰ Food Pairing ❱
The Merlot 2018 is great as both a cocktail reception drink before the party or as a nightcap as you get ready for bed after the party. Goes well with fries, chips, tuna sandwiches, onion rings, and the list goes on!

Light Bites


❰ Gere Winery ❱
The history of the Gere Attila Winery started 7 generations ago and the business, just like before, is run by all members of the family.

Respect for the soil, proper selection of varietals & technical precision in the cellar have all contributed to preserving and expressing the aromas and flavours true to Villány.

Attila Gere has taken it one step further by only using locally selected, indigenous yeast strains for the fermentation process.

This contributes to the character of their natural, individual, terroir-driven estate wines and we at The Wine Key are proud to be able to share these wines with you!
Discover more about Gere