❰ Reviews & Awards ❱
"I tried this one again and this is a jaw dropping wine! Intense ruby red. High intensity nose. Aromas of blackberries, dried sour cherries, blueberries, black cherries, graphite, oak. The palate mirrors the nose and ads cocoa, coffee and green pepper flavours. The tannins are high but non-intrusive, acidity is medium+, full body and a long finish. Very nice experience!"
- Dan D.
"Still perfect! Very good tannin, alcohol and body balance. Smell is great. Raspberry and blueberry with chocolate. Good aging potential!"
- Akos B.
"It's not everyday that one drinks a $100 wine, but great occasions demand great wine! And this was just that. Stunningly rich, full body, with a deep blood-like color. Absolutely wonderful!"
- Adam G.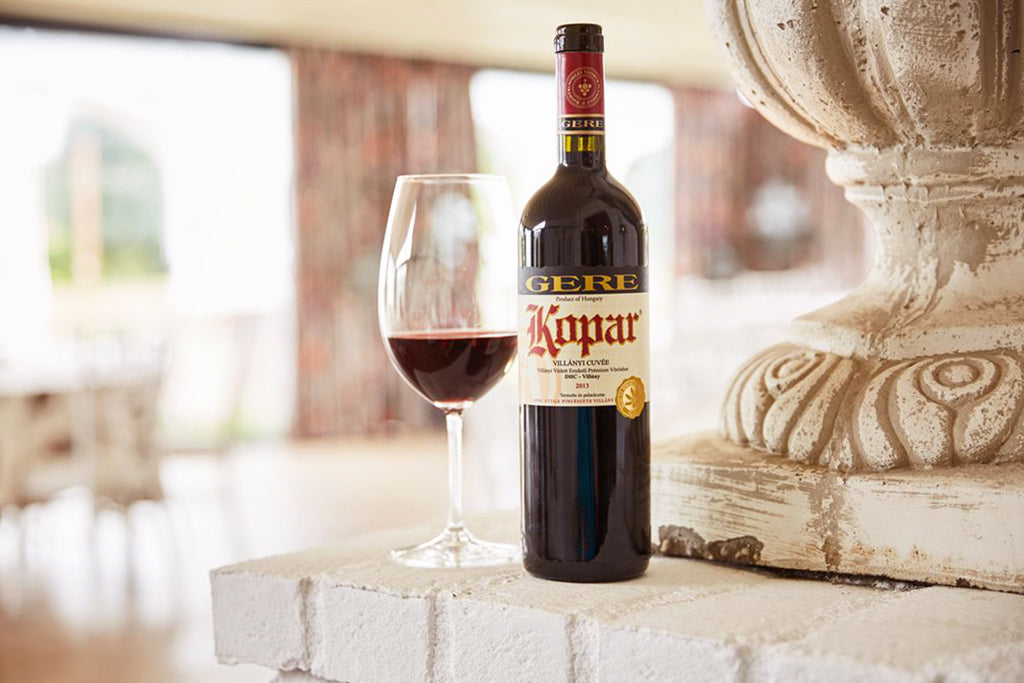 The 'Bor'
When a Kopar beats a 100-point Pétrus

James Suckling has been writing and editing Wine Spectator magazine since 1991. Once one of his friends invited him to a dinner to the famous and expensive Campanile restaurant.

The only rule was that everyone brought a wine to taste it blind together with the meals, and those two who brought the two worst bottles paid the entire bill. Obviously, nobody wanted to lose so everyone brought very good wines.

Finally it was an unexpected surprise that one of the two worst bottles was a 100-point Château Pétrus 1989, which was bought for $1,300 at an auction.

As Suckling admitted, the Kopar Cuvée 2000 was a big positive surprise for him that evening.



❰ Grape Varietal ❱
🍇
Cabernet Franc
Merlot
Cabernet Sauvignon
Ready to drink now or hold till 2027

❰ "SATAB" ❱
Sweetness:
Dry
Acidity:
●●●○
Tannin:
●●●○
Alcohol:
14.0
Body:
Full


❰ Food Pairing ❱
Usually we'd recommend food that pairs well with the wine but with the 2013, we feel that the best way to appreciate this is to gather a few friends, sit down, and take your time to enjoy it.

❰ Gere Winery ❱
The history of the Gere Attila Winery started 7 generations ago and the business, just like before, is run by all members of the family.

Respect for the soil, proper selection of varietals & technical precision in the cellar have all contributed to preserving and expressing the aromas and flavours true to Villány.

Attila Gere has taken it one step further by only using locally selected, indigenous yeast strains for the fermentation process.

This contributes to the character of their natural, individual, terroir-driven estate wines and we at The Wine Key are proud to be able to share these wines with you!
Discover more about Gere