❰ Reviews & Awards ❱
"Atilla cuvee…. Wow, outstanding wine 💪"
- Pavel P.
"Barrel selection of Kopar Cuvée. Low volume and quite rare! Still young and a little bit tannic but very good to drink thanks to its intense notes and good balance."
-Zoltan T.
"Very milky texture, strong blackberry on the nose and palate with balanced acidity at the same time. GREAT WINE!"
- Daeyeon L.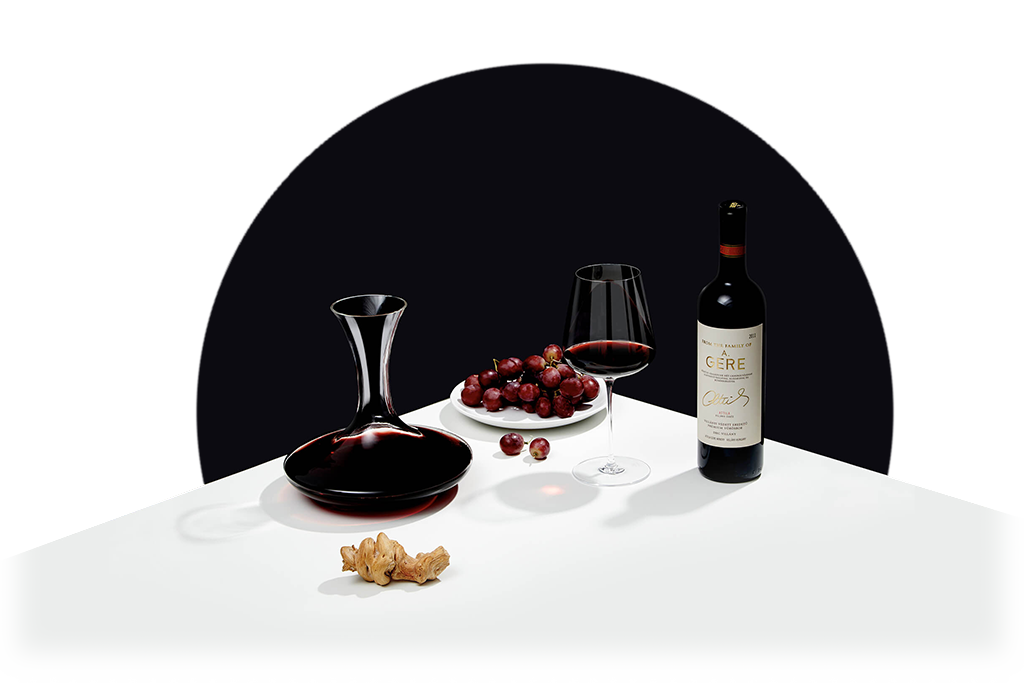 The 'Bor'
Deep hues of black and purple, coupled with complex aromas of black coffee, rose-hips, minerals, cut spices and red fruits on several levels.

On the palate, this wine has lively fresh fruits and its tannins & acids show a beautiful balance with the juicy character of the wine.

❰ Grape Varietal ❱
🍇
「 Bordeaux Blend 」

50% Cabernet Franc
35% Merlot
15% Cabernet Sauvignon
Drink now or hold - HUGE potential for ageing.

❰ "SATAB" ❱
Sweetness:
Dry
Acidity:
●●●○
Tannin:
●●●●
Alcohol:
14.0
Body:
Full


❰ Food Pairing ❱
Pairs extremely well with indulgent food like a fatty roast duck, iberico pork & cantonese claypot dishes. Braised lamb shoulder, beef burgers & a beautiful filet mignon are great as well if you are going for a western-styled dinner.

Roast Duck
Iberico Pork
Cantonese Cuisine

❰ Gere Winery ❱
The history of the Gere Attila Winery started 7 generations ago and the business, just like before, is run by all members of the family.

Respect for the soil, proper selection of varietals & technical precision in the cellar have all contributed to preserving and expressing the aromas and flavours true to Villány.

Attila Gere has taken it one step further by only using locally selected, indigenous yeast strains for the fermentation process.

This contributes to the character of their natural, individual, terroir-driven estate wines and we at The Wine Key are proud to be able to share these wines with you!
Discover more about Gere