❰ Reviews & Awards ❱
"My first Hungary wine. BRAVO! Tender smooth with red fruits and a hint of earthiness on the palate. Don't miss it!"
- Miro L.
"A perennial favorite of mine! This vintage once again delivers: strawberry, sour cherry, earthy notes, good acidity, high (14%) but mostly hidden alcohol, all nicely balanced. Easy to drink, easy to enjoy, hard not to like!"
- Peter B.
"Really like this winery, their Pinot Noir is fantastic! Very intense, fruity (strawberry and cherry aromas) well-balanced with a hint of earthiness. They know how to make a wine!"
- Timi N.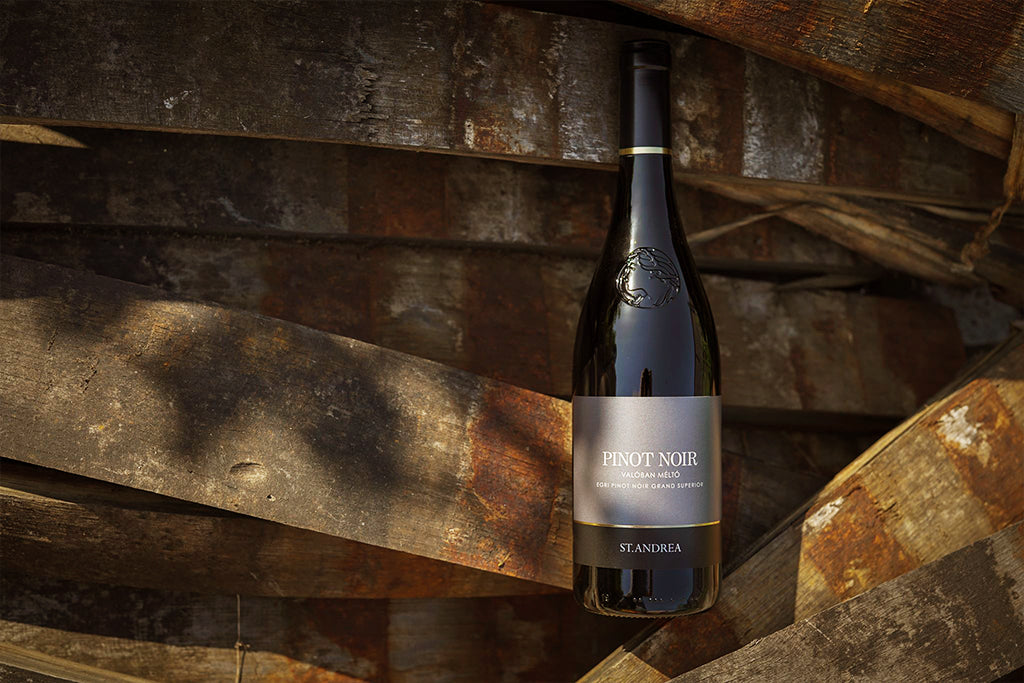 The 'Bor'
Ruby color scheme, ripe red berries in the nose; cherries, currants, raspberries.

The taste conveys the scents felt in the nose, with a tiny barrel spice at the end. Tight acids are associated with the structured body, excellent balance, real volcanic Pinot Noir from Eger.

❰ Grape Varietal ❱
🍇
Pinot Noir (100%)
Drink now

❰ "SATAB" ❱
Sweetness:
Dry
Acidity:
●●●●
Tannin:
●○○○
Alcohol:
14.0
Body:
Medium(-)


❰ Food Pairing ❱
Soy Sauce chicken is such a great pairing for the Valoban, its acidity and structure make the flavours that much more wholesome.

Roast Pork
Soy Sauce Chicken

❰ St Andrea Winery ❱
St. Andrea is a family-run business which was started 20 years ago by György and Andrea, and this year they will be celebrating their 20th anniversary with much to look back upon.

Over the years, St. Andrea has won over 18 awards and has grown to become one of Hungary's most widely recognised and respected brands.

They believe in working with local traditional varietals such as Olaszrizling, Hárslevelű, Furmint, Kadarka and Kékfrankos as the terroir provides the perfect conditions for these grapes to thrive.

We at The Wine Key are proud to be able to bring these spectacular wines to you as the sole distributor of St. Andrea wines in Singapore!
Discover more about St Andrea