❰ Reviews & Awards ❱
"Again, a beautiful 16 months barrel aged 100% Cab with dark berries, fresh acidity, fine tannins and long finish. Outstanding!"
- Zoltan
"This was my choice every time a few years ago if I wanted a great Hungarian red. I have never been disappointed with this wine, real taste bomb in my mouth with tobacco, pepper, plum!"
- Gabor U.
"Deep ruby color, blackcurrant, blackberry, medium plus aftertaste with hint of vanilla, leather and oak. Nice!"
- Juraj H.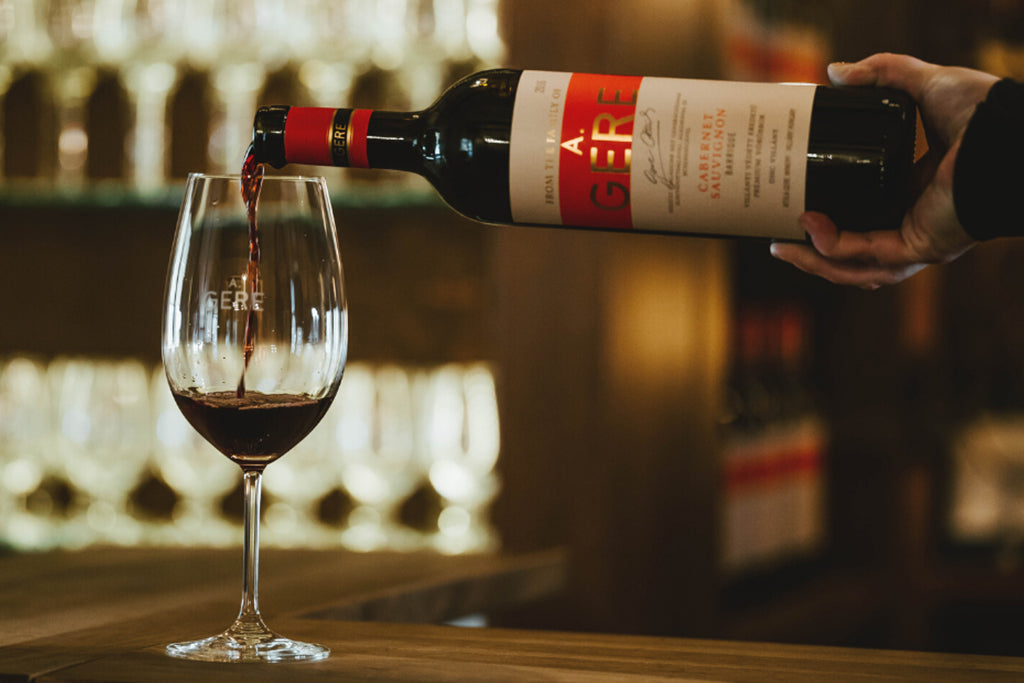 The 'Bor'
Its color is a bright, purple-tinged, deep hue with aromas characterised by nicely integrated barrel spices and vibrant fruits of cherry, fig, hip & well-ripened fruit aromas.

When tasting, the sip is all-encompassing, full-bodied & long-lasting with a warm but balanced vintage paired with ripe tannins.

❰ Grape Varietal ❱
🍇
100% Cabernet Sauvignon
Drink now

❰ "SATAB" ❱
Sweetness:
Dry
Acidity:
●●○○
Tannin:
●●●○
Alcohol:
13.0
Body:
Medium(+)


❰ Food Pairing ❱
Satay, Japanese yakitori & meat skewers are hands down the best pairing for this.

Satay
Yakitori
Skewers

❰ Gere Winery ❱
The history of the Gere Attila Winery started 7 generations ago and the business, just like before, is run by all members of the family.

Respect for the soil, proper selection of varietals & technical precision in the cellar have all contributed to preserving and expressing the aromas and flavours true to Villány.

Attila Gere has taken it one step further by only using locally selected, indigenous yeast strains for the fermentation process.

This contributes to the character of their natural, individual, terroir-driven estate wines and we at The Wine Key are proud to be able to share these wines with you!
Discover more about Gere