❰ Reviews & Awards ❱
"Cherry, oak, vanilla, red currant, raspberry, sour cherry. Medium-bodied and medium tannins, nice complex flavors on the palate and nose. Absolutely worth the price!"
- Dávid R.
"Light and with fruity notes."
- Oleg K.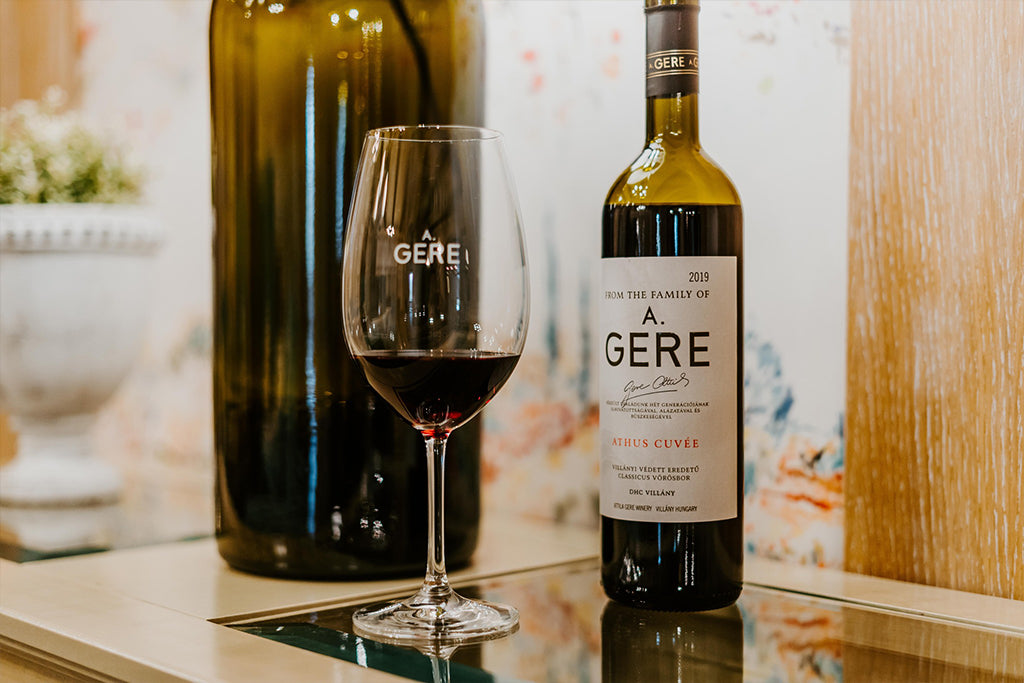 The 'Bor'
Medium body with a crimson hue and in its taste, spiciness and cool black fruits dominate. A silky liveliness is also characteristic when tasting, along with blackberry and sour cherry leading the aromas.

Its fine acids appear in the sip, giving liveliness which balances excellently with the fruits hidden in the aromas of the wine.

Light item from Villány with medium aftertaste which demands the next sip.

❰ Grape Varietal ❱
🍇
Portugieser
Cabernet Franc
Kékfrankos
Drink now (Decant 1-3 hours)

❰ "SATAB" ❱
Sweetness:
Dry
Acidity:
●●●○
Tannin:
●●○○
Alcohol:
12.0
Body:
Medium

❰ Food Pairing ❱
Pairs well with flavourful food like beef rendang, Peranakan food & also light bites. Great as a welcome drink for guests or right before the main course.

Finger Food
Light Bites

❰ Gere Winery ❱
The history of the Gere Attila Winery started 7 generations ago and the business, just like before, is run by all members of the family.

Respect for the soil, proper selection of varietals & technical precision in the cellar have all contributed to preserving and expressing the aromas and flavours true to Villány.

Attila Gere has taken it one step further by only using locally selected, indigenous yeast strains for the fermentation process.

This contributes to the character of their natural, individual, terroir-driven estate wines and we at The Wine Key are proud to be able to share these wines with you!
Discover more about Gere